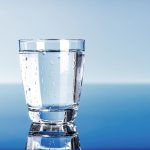 Hope everyone had a nice Thanksgiving!
Today's topic is on well owner maintenance practices. Regular check-up's can prolong the life of the well system and protect your investment.  A licensed certified water well system professional should perform annual water well inspections on the following –
Flow test
Visual inspection
Water quality test for coliform and anaerobic bacteria, nitrates, and anything else of local concern
Check valves
Electrical testing
Keep in mind, water quality issues can have an adverse health impact without noticeable indicators, so be sure to get your annual check up.  For more detailed information, please read the article, Well owner maintenance practices, from the National Ground Water Association – Well Owner.
Thanks,
Mike