California Water Plan E-Newsletter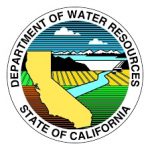 Did you know that you could subscribe to the California Department of Water Resources  – Water Plan's weekly, e-newsletter and receive updates/information about state wide, water planning?  This week's e-newsletter addresses the following topics – California water goal to be discussed at the California Economic Summit (12/13/16-12/14/16); emerging research to be discussed at the California Climate Change Symposium (1/25/17-1/26/17); information regarding key resource management as it pertains to seventeen national forests; and information regarding proposals to sustain the Delta to be discussed at the California Water Law Symposium (1/21/17).  In addition, the e-newsletter provides a link to the Water Resources calendar of events and a link to comments/suggestions.
Since California faces many, ongoing water challenges, it's up to all of us to stay informed and provide our input to our State law makers.
Regards,
Mike